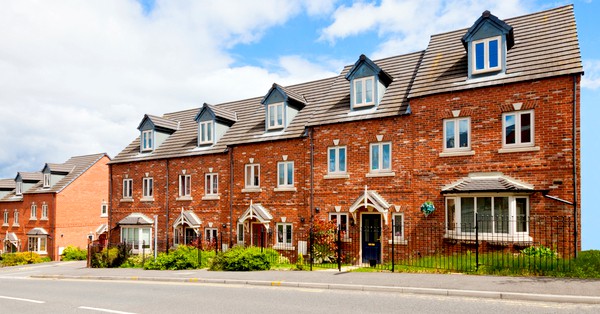 The Conveyancing Process for Newly Built Properties – Part 1
A conveyancer is a property solicitor for people who are buying and selling a property. They play a crucial part in the legal process of property transactions.
Many people are familiar with the conveyancing process when purchasing pre-owned buildings, it is much more complicated with newly built properties. In this two-part article, we will walk you through the step-by-step conveyancing for new builds. Make sure to check out the second part after reading this first one.
1. Reserving a Property
Unlike previously owned properties, new builds have to be reserved. By paying a reservation fee, you are securing the property plot from the developer. The reservation fee is deducted from the final price of the property.
It is important to know that most of the time, you will reserve without seeing the actual house. Most new build developments have a variety of show homes so you can see the design, style and fittings available. Your actual home might not even be under construction at the time of reservation. You will have a site map so you can see where on the development your plot/home will be built and the homes to be built surrounding it.
2. Searching for a Qualified Conveyancer
This is a very crucial part of the whole process. You must search for a conveyancer who will work with you and your budget. It is common for the developer to recommend a conveyancing solicitor. Often they have a preferred legal firm that they like to work with however, you are under no obligation to use their recommendation and can chose any conveyancer. 
Conveyancers often charge an additional fee for newly built properties because the legal processes are more complex and they is usually a management company to deal with. This fee can be anywhere in the region of £200 or more. 
3. The Conveyancing Searches
This stage is where the conveyancer plays a crucial role—they order and check a number of property searches to see if there are issues with the property and surrounding areas. Searches are a disbursement, they are additional to fees and should be itemised in advance in your quote or estimate. 
Searches are completed by a third party and supplied to your conveyancer, as such you will be expected to pay them early in the transaction. Searches can take some time and you shouldn't delay getting them ordered. 
4. Securing Your Mortgage and Paying the Deposit
After finalising the house you want, it is time that you secure your mortgage from the bank. You will not be able to proceed in purchasing the property if you are not able to secure a mortgage.
Once your mortgage is approved, make sure to obtain your completion date and work on paying your deposit. You need to get this done as early as possible to avoid the expiration of your mortgage.
Once your mortgage is secured, you will be able to pay your deposit. This will be sent to your conveyancer, who will forward it to the developers after the contracts have been exchanged and finalised. 
Conclusion
These are the first four stages of the conveyancing process for new builds. While it already looks like a lot, don't fret as we are more than halfway done! Check out the remaining stages in the second part of this article.
In the meantime, if you are looking for conveyance quotes, Conveyancing Supermarket has you covered. We offer the best comparison tool for conveyancing quotes servicing England and Wales. Compare quotes now!