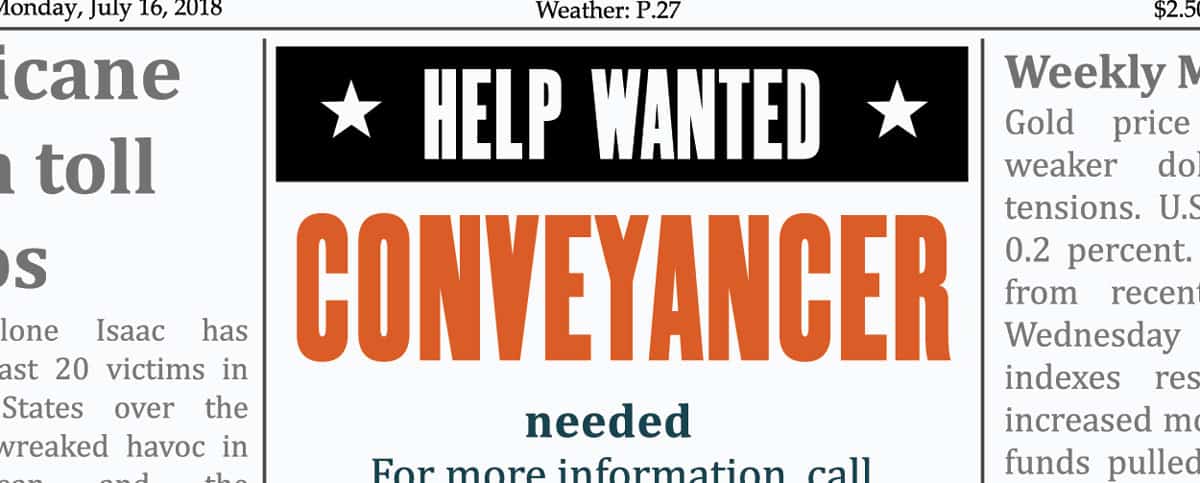 What to Look For in a Conveyancer When Moving to a New Home
When buying a property, most people will work with a conveyancer. A conveyancer is a lawyer who specialises in property transactions. Hiring a conveyancer when buying a property will help you avoid some of the stress that often accompanies property transactions.
You're likely to want to get things started with your purchase immediately. Identifying a conveyancer early on means the process can start quickly. 
Here are some things you should consider when choosing a conveyancer:
1. Prioritise Quality, Not Price
What is the most important thing to look for in a conveyancer? Although you may want to choose a conveyancer based on price, that may not be the best overall approach. The most important thing to look for in a conveyancer is a combination of quality and price.
The primary reason to look for quality rather than price rests because you will be dealing with this person for the next several months. If the conveyancer you choose is not up to the job, you will suffer delays and uncertainty, increasing the stress you experience during your transaction.
2. Get Your Paperwork in Order
When working with a conveyancer, you must ensure that the paperwork is prepared. This will help you speed up your conveyancing process.
The most crucial paperwork is your mortgage approval from the lender. You may be asked to supply a number of other documents especially if you are buying with a deposit or lump sum of money. Your conveyancer is legally required to prove your finds are from a legitimate source and you will need to supply supporting information. 
3. Look for a Conveyancer with a Strong Reputation
The seller's estate agent may be able to advise on conveyancers they have working with previously. You can source a conveyancer through a website like Conveyancing Supermarket. Remember it doesn't matter if the conveyancing solicitor is not local to you, you are not required to visit their offices and all parts of the transaction can be done remotely.
4. Don't Forget to Ask About Fees
Fees are an essential consideration when choosing a conveyancer. We've already stated cheapest is not always best but moving home is expensive and you will want to save costs wherever possible. Always make sure any conveyancing quotes you receive are like for like and include all the fees and disbursements you will be expected to pay. No-one wants a nasty surprise down the line with additional costs being added.
Conclusion
We hope that this article will help you make a wise decision when choosing a conveyancer. Remember that your conveyancer is in charge of your interests, so you want to select someone with a good reputation.
Conveyancing Supermarket provides free, online, instant quotes with our conveyancer fees calculator. You can instantly compare conveyancer fee quotes and choose the one that works best for you. Save hundreds with our fast, free and no obligation conveyance quotes. Guaranteed no hidden fees. If you're looking for cheap conveyancing solicitors in Manchester, we've got you covered! Get a quick quote now!