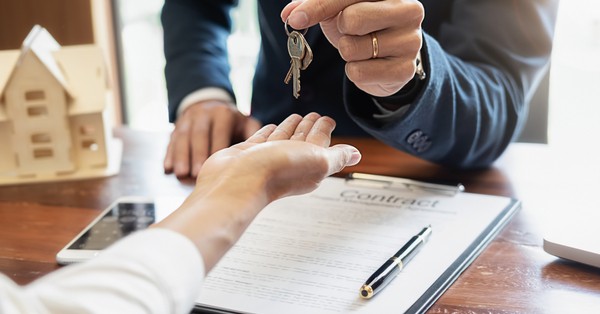 Questions To Ask Your Conveyancing Solicitor
A good conveyancing solicitor is worth their weight in gold to both property buyers and sellers. The process of transferring a property towards another person isn't easy. There are endless amounts of paperwork involved and it isn't uncommon for a purchase to be stalled while certain prerequisites are filled. Conveyancers are lifesavers for both parties during these times, as they manage the process and make sure all terms are clear.
While it might be tempting to hire just any solicitor, the thing you must remember is that there are actually a couple of factors that you may still have to consider along the way. Overlooking these crucial pointers will not only cause hiccups within the process, but it will also cost you a lot of money if you're not careful.
Picking the right conveyancer is just a matter of asking the right questions, and knowing them all will definitely save you a lot of time and effort. If you are not familiar with them yet, we've listed the most common ones below for your reference.
"How Much Do You Usually Charge?"
This is probably one of the most common questions that a person may ask, regardless of the service or personnel that they are planning to acquire. Prices will determine whether or not you, the client, are willing to pay their fees.
Keep in mind that you may receive different quotes from different conveyancers, depending on the difficulty of the task and the standard rate set about by a regulating body. Look around and compare the best conveyancing quotes online to see approximately how much you should expect to pay.
"How Often Do You Give Updates?"
Regardless if you're a buyer or a seller, you wouldn't want to be left hanging, especially if you want to know the current progress of the transfer. The process will certainly still take a few weeks to accomplish, but knowing the current standing and document checks will at least give both parties peace of mind knowing that something is being done.
No one wants to be left with no updates at all, only to realise that it may take a longer time than expected. Make sure that your solicitor understands this before you may even sign a deal with them.
"How Many Years Of Experience Do You Have As A Conveyancer?"
It may seem a bit rude to pry about a solicitor's experience, especially if they are well-trained to do their job well. However, it is still your right as the client to ask about their experiences with the job, especially if you want your transfer of property to go as smoothly as possible.
You do not want an inexperienced solicitor to mess up the whole process just because they missed out on a few vital details. Pick one who knows the business's ins and outs and have a good night's sleep knowing that your transaction is in good hands.
Conclusion
Picking the right conveyancing solicitor to do the job doesn't have to be hard; you just have to ask the right questions to determine whether you are dealing with an expert or an amateur. Take note of the inquiries above, and feel free to ask them once you're already sorting out your options. Make a wise choice early on, and your property documents will be handled with utmost care and efficiency, well enough to eliminate any doubts in the process.
If you would like to get the best conveyancing quotes online, look no further than our selections here at the Conveyancing Supermarket. We offer a comprehensive conveyancing tool for comparing all your acquired conveyancing solicitor quotes. Contact us today for more information about our services.