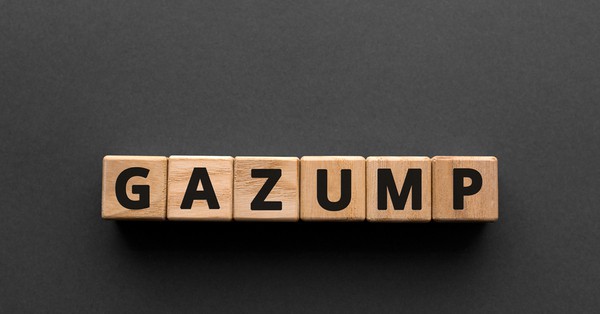 What Gazumping Is and How to Avoid Getting Gazumped
No one likes sitting around waiting for the seller to finally respond to your offer, especially if you're trying to compete with other buyers for the home of your dreams. However, until you finally get an answer, you're at risk of the highly-dreaded "gazumping" that no buyer ever wants to experience.
Don't know what the term "gazumping" is? Do not fret. Today, we're going to share with you precisely what gazumping is and how you reduce the risk of getting "gazumped."
What Is Gazumping?
In the property market, gazumping happens when the seller accepts your offer and subsequently accepts a higher offer from another buyer. Causing you to lose out on the property or increase your offer further.
How Can You Reduce The Risk Of Being Gazumped?
When it comes to reducing the risk of gazumping in the U.K., there are a few ways to do it.
Be very organised. If the seller can see you are a committed buyer looking to move quickly and efficiently they may consider that of more importance that securing a higher offer. Get the professionals you need to employ organised early – like your mortgage broker, surveyor and conveyancer.
Once your offer has been accepted ask that the property is taken off the market. This should help to reduce any interest in the property from other parties.
Maintain good communication. Make sure you are updating the seller's estate agent of developments so they know you and your conveyancing solicitor are progressing things in a timely manner.
If You Are Gazumped, Is There A Way To Get The Seller To Sell To You?
The good news is, if уou are gazumped, you should speak to the seller's estate agent and find out if there is any chance they will reconsider you as the purchaser. If you are able and indeed want to increase your original offer you may be able to reconnect and secure the property once more. 
If you have started the conveyancing process you will be able to exchange and complete quicker than a new buyer, they will need to start the process from the very beginning.
Unfortunately, there is no guarantee that the seller will change their mind and in this case you will need to find another home to buy. Being gazumped is a very painful experience and unfortunately entirely legal until the transaction becomes a legal commitment at the time of exchange of contracts. 
Conclusion
Gazumping can be a real pain in the neck if it happens to you. You may have to be patient and wait with your offer or do whatever it takes to convince the seller to sell to you. It may be worth it in the end, especially if you want the home and have the means to obtain it. That said, do follow our tips on what you can do to reduce the risk of gazumping. While it will not eliminate the possibility, reducing the risk will help you save a lot of potential time and even wasted money. 
Conveyancing Supermarket offers a comparison tool to help individuals compare varying conveyancing quotes for only the best deals. Use our tool today to find the best conveyancer quote!