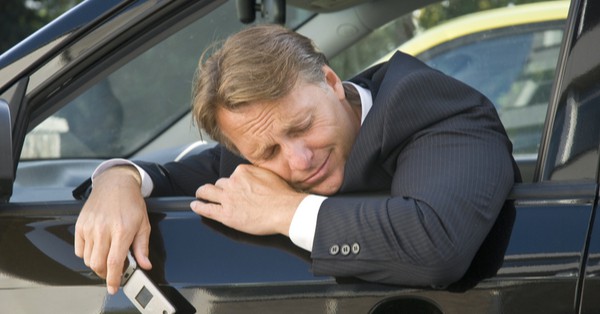 Recognise Unskilled Conveyancing Solicitors
Conveyancing incompetent solicitors may add time to a procedure that is already in a hurry. New technologies such as scanning, emailing, online ID checks, online stamp duty, and land registration filing should be used to ensure the quickest conveyancing transaction feasible.
Some of the finest conveyancing solicitors use technology to communicate quickly with their clients and the chain. That does not need automated systems; the best instruments for leading solicitors are the phone and email.
To avoid unskilled conveyancing solicitors, be mindful of the following warning flags:
Your Solicitor Doesn't Communicate Professionally
Phone calls consume more of your solicitor's time than they are aware of, which is why it may be difficult to get in touch with them. While it isn't uncommon for your solicitor to ask for some time before they call you back with an update, never being able to communicate over several business days is a sign of unprofessionalism.
If you are unable to call and reach your solicitor, you will most likely contact your estate agent and mortgage broker to find out what is going on. If they don't know, they'll feel compelled to pursue the opposing side's solicitors to see what they can learn. This only means your solicitor will end up receiving a barrage of calls from their client, estate agent, mortgage broker, and other side solicitors—all because they aren't keeping you in the loop.
Your Solicitor Is Always In A Meeting
Conveyancing solicitors are in high demand, and the bulk of their job throughout the day may seem like a firefight. They have active calls in and out during office hours and knuckling down to title verification after 4 p.m. What you may be perplexed about is why, whenever you call, they always seem to be in a meeting. Given that most lawyers no longer see their clients face to face, this may not appear odd.
Unfortunately, frequent meetings may indicate that your solicitor ignores your call to concentrate on your case. While it may indicate that your solicitor is getting on with the legal work that needs to be done, it still means they are neglecting to keep you, their client, informed of what they are doing.
Good communication through email and phone is the method to win your customers' hearts, even if the news you have to provide isn't what they want to hear. The majority of customer complaints revolve around a fundamental lack of communication throughout a highly complex procedure.
Your Solicitor Is The Process Bottleneck
Conveyancing solicitors used to dictate material they wanted to be written into a hand-held dictating machine, which they would then give to their secretaries to type. With email at the forefront of rapid communications, most lawyers rely on dictation for big reports or comprehensive inquiries.
While complicated processes like conveyancing often require many back-and-forths between various parties, the information exchanged is often brief and can be dealt with promptly. Professional solicitors know how to put time into writing and emailing to keep the process moving rather than let a contract sit on their secretary's pile for days.
Final Thoughts 
You should always have your solicitor's contact information on hand, so if you don't receive a response by phone, email your attorney and ask for an update. If you're assured you are working with a good solicitor, however, step back and let them do their job. This way, they can maximise their time helping you complete the transaction!
Are you looking for cheap and reliable conveyancing solicitors in Manchester? Compare conveyance fees with our comparison tool at Conveyancing Supermarket! Are you looking for further assistance? Contact us to find out more!