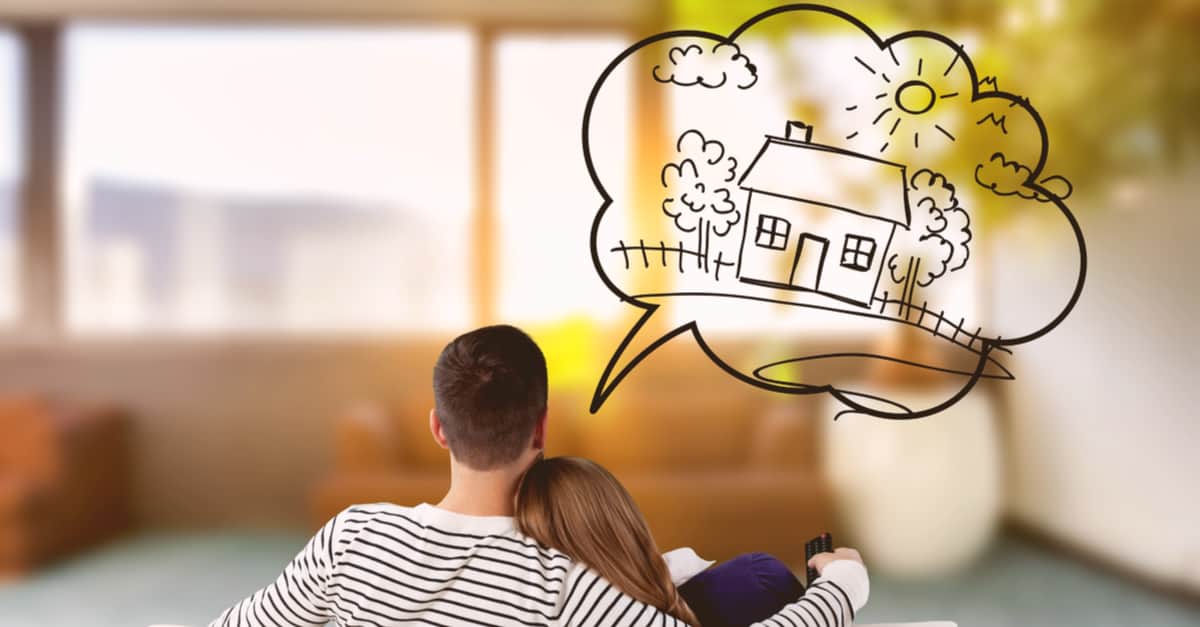 Our Top 8 Steps When Buying A Home
Where Do You Start When Buying A House
Buying a house is a process with many steps, all of which are important and must be given thorough consideration. There is no way of telling beforehand, whether the transaction will be smooth and problem free or fraught with delays and issues from the moment you begin. So, we have put together a step by step guide to make the process more manageable and as trouble free as possible. Hopefully by following these steps you feel more in control of this unpredictable life event.
1.Start Your Research Early
As soon as you decide to purchase a property, start scouring all the websites available for information regarding the current market in your area. Note house prices, how long properties are taking to sell. Research the different types of property and their suitability; flats, houses, new builds, victorian semis etc. You will then get an idea of what you can afford and a feel for what you think you would like to live in. Make a list of particular homes you are interested in and see how long they remain on the market. Note any changes in asking prices which will give you a sense of the pricing trends in your area. Major property portals for buying and selling a home are Rightmove and Zoopla and the majority of local estate agents will list their properties here.
2. Determine Affordability
There are several considerations to be made when assessing your financial capacity with regards to purchasing a property. When you apply for a mortgage, the lender will limit the loan-to-income ratio to your income. They will assess what level of monthly payments you can afford, after assessing your personal and living expenses against your income. In other words, conduct an affordability assessment.
The lender will also project your future ability to repay the mortgage, taking into account possible interest rate rises and potential changes to your lifestyle, such as:
Redundancy
Having a baby
Taking a career break
If the lender thinks this will affect your ability to maintain your mortgage payments, they may limit how much you can borrow.
It is a good idea to start making lists of incomings and outgoings as soon as possible as your mortgage provider will need these at the beginning of your mortgage assessment. Also, by doing this early, you are less likely to forget any payments as this would hold up your application considerably.
3. Work On Your Credit Score.
When you apply for a mortgage, a big consideration regarding your approval is the state of your credit score. Your credit score is created from information held in your credit report, also known as your credit file. A poor credit score will seriously impact your ability to be approved for a mortgage.
The most recent information held on file will have the most impact, your current financial situation is the most important. However, your financial situation from the last six years will be on record.
Here is a summary of what you can do to address this.
Register on the electoral roll or credit will be hard to come by.
Check for mistakes on your file. It happens sometimes and can have an impact on your score.
Pay your bills on time every month. Set up direct debits so you can't forget.
Check if your file is linked to another person. Someone else's credit rating could be linked to yours.
Check for fraudulent activity.
Clear existing debt. This will take a while to take effect on your credit score.
Consider getting a credit clearing credit card. By using these cards and paying off the bills each month, you can prove you're creditworthy.
Avoid using credit repair companies. They are expensive and don't do anything you can't do yourself.
Report mistakes on your file. It happens and can prevent you getting a mortgage.
Cut down on your monthly spending at least 3 months prior to a mortgage application. Sensible spending and living well within your means will help your affordability score.
4. Viewings
You will most likely view several houses before deciding which is the one for you. Actually it is very wise to do so. Buying a house is a huge commitment and you need to be 100% certain you are making the right choice.
Here is a checklist to help you remember what to look out for when viewing houses. There are many things to look out for and questions to ask. It's good to go prepared.
5. Make An Offer
Once you have found the house you wish to live in, it is time to make an offer. Do your homework first and ensure you know what the property is truly worth. Sold house prices can give an idea of recent sales but it is far better to evaluate the competition as it is now. Make yourself aware of any faults or repair work required and use this to explain a lower offer. Sellers are sometimes open to negotiations on price.
Offers are usually made in person at the agents office or by phone. The agent passes your offer to the vendor for consideration. Always highlight your appeal as a buyer, especially if you are not in a chain, or are a cash buyer. It always helps to put forward why they should choose you; don't always assume that just by paying the asking price will be enough.
If your initial offer is not successful, you are able to submit subsequent offers/counter-offers before an agreement is made. Make sure to ask your agent if other people are interested in the property you want to buy, but be prudent in your interpretation of their answer. Remember the estate agent works on behalf of the seller and will often be paid a percentage of the sale price as their fee.
Know your budget from the start and do not increase what you decided was the maximum you were willing to pay. If the seller refuses to budge, hold back for a while and think very carefully if it is worth pushing your affordability for. It could be financially detrimental in the future.
Once your offer has been accepted, ask the estate agent to take the property off the market and make sure it is no longer being advertised for viewings or you risk someone else making a higher offer, and gazumping you.
You should receive a letter from the estate agent confirming your offer.
6. Arrange A Solicitor And Surveyor
When buying a house, you must employ the services of a conveyancing solicitor who will handle the legal work around the purchase of a property. You should get several conveyancing quotes before committing. Conveyancing quotes are accessible freely and easily online. Read more about fees here.
Your solicitor should tell you how much you need to pay them after the transaction is complete and VAT must be included. They may ask you to pay a deposit upfront, typically 10% of their fee. A typical conveyancing quote might return something like: £500-£1,500 + 20% VAT
Your solicitor undertakes several legal processes as part of their fee, of which more details can be found in this guide to conveyancing.
Now is a good time to arrange a surveyor. Surveys give you an idea of the state of the property, highlight any issues and can save you money further down the line if you need to make repairs. It can also provide a bargaining tool should the results throw up any unexpected repairs needed and how much it will cost. Here is a guide to surveyors and the tasks they will carry out on your behalf.
7. Exchange Of Contracts
Exchange of contracts and completion are the final stages of the process with buyers and sellers both aiming to get to this as soon as possible. If there are no problems or delays, you should receive the contract to sign and complete the sale. On average exchange of contracts for a property purchase in the UK takes 6 – 8 weeks. And is usually between 7 and 28 days before completion. However, the conveyancing process can be longer or shorter depending on the complexity of the sale/purchase.
Before signing be sure to go through everything with your solicitor and check that all the details are correct. Forms will have been completed regarding what the sellers have agreed to leave in the property. Make sure that this is understood and agreed upon and that all your queries have been answered. Between exchange of contracts and completion penalties will be incurred if a party pulls out.
Once contracts have been signed, both you and the seller are committed to the sale. Once you've exchanged contracts you must organise buildings insurance straight away to cover the structure of the property.
Read our full and comprehensive guide on exchanging contracts.
8. Completion and Final Steps.
The average time from exchange to completion is one-two weeks for a freehold property and one-two months for a leasehold. Upon completion, the remaining money owed for the purchase of the property must now be transferred by your solicitor to the seller's solicitor usually by telegraphic transfer, incurring fees of around £25-£50.
Other fees may be incurred around this time include a mortgage account fee. This is a charge made by the lender for setting up, maintaining and closing down your mortgage account. It can be added to the mortgage though, which means you'll pay interest on it. This will cost around £100-£300. You will also have to settle your solicitors bill and pay stamp duty. If you are selling a house too, you will need to pay your estate agent the agreed upon completion. This is typically a percentage of the purchase price, usually 1% to 3% of the sale price plus 20% VAT, or a price set out at the beginning of the profess. Buyers don't have any estate agent fees.
Your solicitor will notify the Land Registry of your house purchase if you are in England and Wales. In Northern Ireland it will be registered with Land and Property Services and in Scotland with Registers of Scotland. Your solicitor will get the new title deeds from the Land Registry and forward them to your mortgage lender.
You are now a property owner and can enjoy your new home.
Compare Conveyancing Quotes instantly – Simply complete your details below
Enter your property details and view quotes without providing your personal information leaving you free to look over the quotes with no obligation or annoying sales calls.