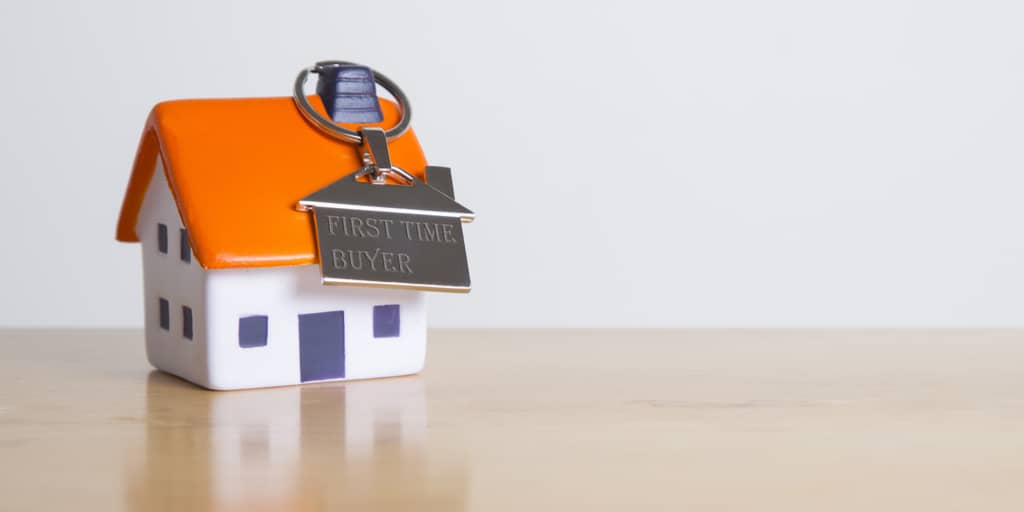 What Are The Biggest Obstacles Facing First TIme Buyers in 2020?
Whilst being a first time buyer can be extremely daunting, there are some great advantages to being in the position you are in. For a start, you will be considered a desirable buyer as you have no chain: a very attractive option to sellers. This does not negate, however, the fact that first time buyers have it tough. Here are some of the most common obstacles standing in your way to homeownership and how things might actually be a little easier than you would expect.
From house hunting to conveyancing fees, here are some of the biggest obstacles facing first time buyers in 2020 and how to face them.
Saving For A Deposit
When you decide to buy your first home, you will be required to put down a deposit of between 5 to 20% of the sale price of the property. Saving more than 5% will give you access to a wider range of cheaper mortgages. However, this can prove particularly challenging, especially if you have spent years paying high rental prices on top of the usual day-to-day living costs.
Here are a few things that can make saving easier:
Moving back in with family.
Making some sacrifices here and there – holidays, socilalising etc.
Downsize to cheaper accommodation.
Have a long-term budgeting plan.
Other Costs Involved In Buying A First Home
Apart from your deposit and mortgage payments, there are other costs involved in buying a home.
These include:
Survey costs.
Conveyancing Solicitor's fee.
Removal costs.
Buildings/removals/contents insurance.
Furnishing and decorating costs.
Storage if you are purchasing large items with no-where to keep them.
Mortgage arrangement and valuation fees.
First-time-buyers will pay no Stamp Duty on the first £300,000 for properties worth up to £500,000.
Credit Scores
Mortgage lenders rely heavily on credit scores to determine who is eligible to borrow money. Credit scores provide a numerical representation of how dependable you are considered when it comes to finances. Those who pay their credit-card bills late or miss car payments will have lower scores than do those who pay all their bills on time every month.
Credit scores can be a challenge for first time buyers as many do not have long, established credit histories. Most conventional mortgage lenders prefer to work with borrowers with credit scores of 620 or higher. Those with lower scores often have to take out mortgage loans with less well known lenders who charge higher interest rates.
Here is a summary of what you can do to address your credit score:
Register on the electoral roll.
Check for mistakes on your file.
Pay your bills on time every month.
Set up direct debits so you don't miss any payments.
Check if your file is linked to another person. Someone else's credit rating could be ruining yours.
Check for fraudulent activity.
Clear existing debt (although this will take a while to take effect on your credit score).
Consider getting a credit clearing credit card. Using these cards and paying them off each month can prove you're creditworthy).
Avoid using credit repair companies. They are expensive and don't do anything you can't do yourself.
Report mistakes on your file. It happens and it can prevent you from getting a mortgage.
Cut down on your monthly spending at least 3 months prior to a mortgage application.
Sensible spending and living well within your means will help your affordability score.
Affording A Desirable Area
Chances are, you have your sights set on a particular area. If so, it can be quite hard to consider other areas. If your focus is very narrow, you might be significantly reducing your chance of owning a property. It is worth trying to be a little less rigid when it comes to searching for that perfect property and consider casting the net a little further. If you've fallen in love with a specific area but it's out of your budget, extend your boundaries bit by bit or you might miss out on the perfect first home.
By considering other areas you might end up with some bonus features you weren't expecting, like transport links, good schools, nice shopping areas etc. There is every chance that this area will soon also become up and coming too. If you make compromises in one area you may reap the benefits of others.
Going It Alone
If you are considering becoming a first time buyer on your own, it might seem like you are facing an impossible dream. Single first time buyers do have it tougher than anyone else as securing a mortgage on a single salary is obviously twice as hard. Also, lenders can doubt the security of their loan with just one borrower as the upkeep of the property, such as bills, will all fall to just one person.
Sticking to smaller properties or utilising any of the government property schemes can help you achieve your goal of owning a home even if you do go it alone.
Getting Worn Down
As a first time buyer it is easy to get worn down by the rejections you face along the way. The process can leave you feeling quite dejected. Having offers declined, gazumping and struggling to get a mortgage leaves many hopeful buyers disappointed. Sometimes, sellers simply pull out of the deal, leaving you feeling high and dry. Remember, 1 in 3 property sales fall through, even after an offer has been accepted so don't lose all hope if it seems like the end of the road. There are plenty more roads. Don't be put off altogether.
Understanding The Property Market
Do your homework. Lack of knowledge about the property market can make the journey much harder than it needs to be. You could end up paying too much for a new home or lose out on a sale altogether. Read our guide on being a first time buyer to take advantage of all the advice we have to offer. The more you know, the better.
Researching the area
You should know as much as possible about the area you are planning on moving to. Think about general property prices, nearby facilities, crime rates …you'll want to gather as much information as you can get to help you make an informed decision. Remember, you can change the physical features of a house – but not its location.
Arrange A Solicitor And Surveyor
When you buy a house, you need to instruct a conveyancing solicitor, the person who handles the legal work surrounding the purchase of a property. It can be difficult to decide which conveyancing solicitor to use so we advise you get several conveyancing quotes before committing. Conveyancing quotes are easily accessible freely and easily online. Read more about conveyancing quotes and fees here.
Your conveyancing solicitor will be able to tell you up front how much you will need to pay them when the transaction is complete plus VAT. A typical conveyancing quote might be in the region of £500-£1,500 + 20% VAT
Conveyancing solicitors undertake a number of tasks which you can learn about in our guide to conveyancing.