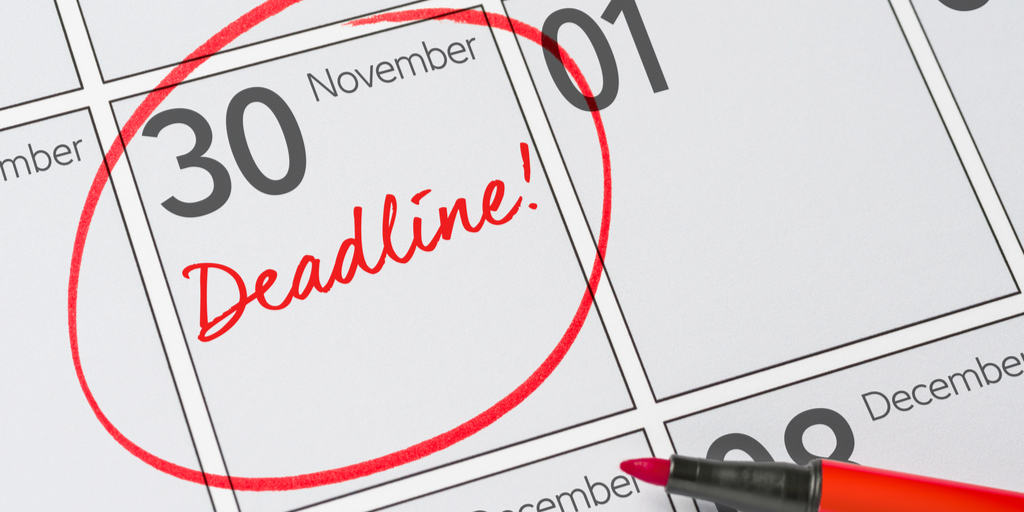 The Help To Buy ISA Deadline Is Looming, Apply Now
Saving for a deposit on your first home can seem like an impossible task, with living costs and property prices always seeming to be on the rise. It sometimes feels like you will never have saved enough to finally become a homeowner. This is why the government created the Help to Buy: ISA scheme, to help those saving for a deposit to buy their first home.
What Is A Help To Buy ISA?
A Help to Buy: ISA is a savings scheme where first time buyers can save up to £200 a month towards their first home. The government will then boost these savings by 25%. For every £100 you put into your Help to Buy ISA the government will add £25 on top meaning a £50 government bonus for every £200 saved and so on. The maximum government bonus available is £3,000 meaning for this you would have to put £12,000 in the ISA. The bonus is available for home purchases up to £450,000 in London and up to £250,000 outside London.
However, the scheme is only available until 30th November 2019, after which you can continue to save in the ISA until 30th December 2029. Unlike a regular cash ISA you are only allowed one Help to Buy ISA per person.
When comparing conveyancing quotes, look out for Eligible Conveyancers who have joined the ISA Scheme as they will have a fully comprehensive understanding of the requirements of participation. There are certain administrative requirements that your conveyancer will have to be up to speed on and they will need to be able to access the Scheme Provider via the Help to Buy: ISA online portal.
How do I qualify for a Help to Buy: ISA?
You must:
be 16 or over
have a valid National Insurance number
be a UK resident
be a first time buyer
You must not own a property anywhere in the world or have inherited one.
You must not have another active cash ISA opened in the same tax year: If you have opened a cash ISA this tax year, you can open a Help to Buy: ISA but will have to take additional steps.
How Do I Apply For A Help To Buy ISA?
If you;
Are a UK resident over the age of 16
have a national insurance number
have never owned a property before
You can apply to open a Help to Buy ISA. You cannot apply for the scheme if you have ever owned a home inside or outside the UK, or have at any time inherited a property. If you open a cash ISA account in the same tax year you apply for the scheme you will not be eligible for a Help to Buy ISA.
You can apply for the help to buy ISA at a range of banks and building societies.
How Does The Scheme Work?
In the first month of taking part in the scheme you can put up to £1,200 into the ISA. After that you can only deposit up to £200 a month in your Help to Buy ISA. The ISAs are available to individuals rather than being distributed per house purchase. If you are buying a property with a partner, you could both apply for the scheme and together, receive up to £6,000 towards the purchase of a home.
Also, It is not a problem if you can't raise that amount of money. You can add as much or as little per month as you like for as long the scheme it lasts. However, If you don't pay any money into it for a month the allowance does not roll over to the next month.
Remember though, there is not long left to apply for this scheme so now is the time to do something about it if you want to take advantage of it. You have until 30th November 2019 to apply.
What Property Can I Buy With The Scheme?
You can use the bonus money you collate to buy any house that costs under £250,000. You can buy any type of house and be using any type of mortgage. If you intend to buy a house in London, the bonus money can be used on a house providing you pay under £450,000.
It can be a new build or an older house, as long as you are going to live in it and not rent it out. If you are buying as a couple, the bonus will be applied to the full house price, not just the section you are paying for. In other words, you can't use the Help to Buy ISA on a £300,000 house that two of you are splitting the cost for 50/50.
The Help to Buy ISA does not need to be your only savings method. It can be used alongside other savings. Importantly, you are not tied to taking out a mortgage on the house with the same bank that you opened the ISA with.
What Can I Use The Bonus Money For?
The bonus money added to a Help to Buy ISA can only be used as a mortgage deposit. It cannot be used for the 10% initial deposit you might have to pay to make sure that the estate agent takes the house off the market. The money held in an ISA of this kind can be used for any part of the transaction involved in buying the house.
How Can I Use The Money I Have Saved In The ISA?
In order to withdraw any bonus money from the ISA, you need to have saved at least £1,600. When you have decided on the house you wish to purchase, you should contact the bank with whom you opened the ISA to let them know you are going ahead with buying a house.
Then you need to close the ISA account and transfer the money into different account. The bank will confirm closure of the ISA by sending you a letter which you can then give to your conveyancing solicitor. The solicitor will then give this letter to the appropriate government department so that any bonus money from the government is issued when you complete on the house the house.
This requires a fair amount of admin work which is why we advise that you use a "Regulated Conveyancer" as defined at 4.6(A) (i) of the Scheme Rules; who are able to comply with the Scheme Provider's criteria and verification checks as well as those of Lender Exchange, and accept the Conveyancer Adherence Agreement. Some solicitors will charge a small fee for the extra communications this entails.
The Conveyancer Role In The Help To Buy: ISA Scheme
According to the Help to buy ISA Admin site the eligible conveyancers have certain duties towards ISA holders:
'The role of the Eligible Conveyancer is to make the Bonus Request on behalf of the Help to Buy: ISA Holder, and confirm that the Help to Buy: ISA Holder has declared their eligibility and the property being purchased meets the eligibility criteria'.
'The Eligible Conveyancer is also required to verify that the Help to Buy: ISA holder is acquiring an Eligible Interest in land, that the acquisition is funded by a non-buy-to-let mortgage (unless exceptions apply) and that the value of the property is up to £250,000 or £450,000 depending on the location of that property (see clause 7.5(A) – (C) of the Scheme Rules)'.
'If an Eligible Conveyancer has reason to believe that a Help to Buy: ISA Holder is not eligible for a Bonus, they should not proceed with the Bonus Request'