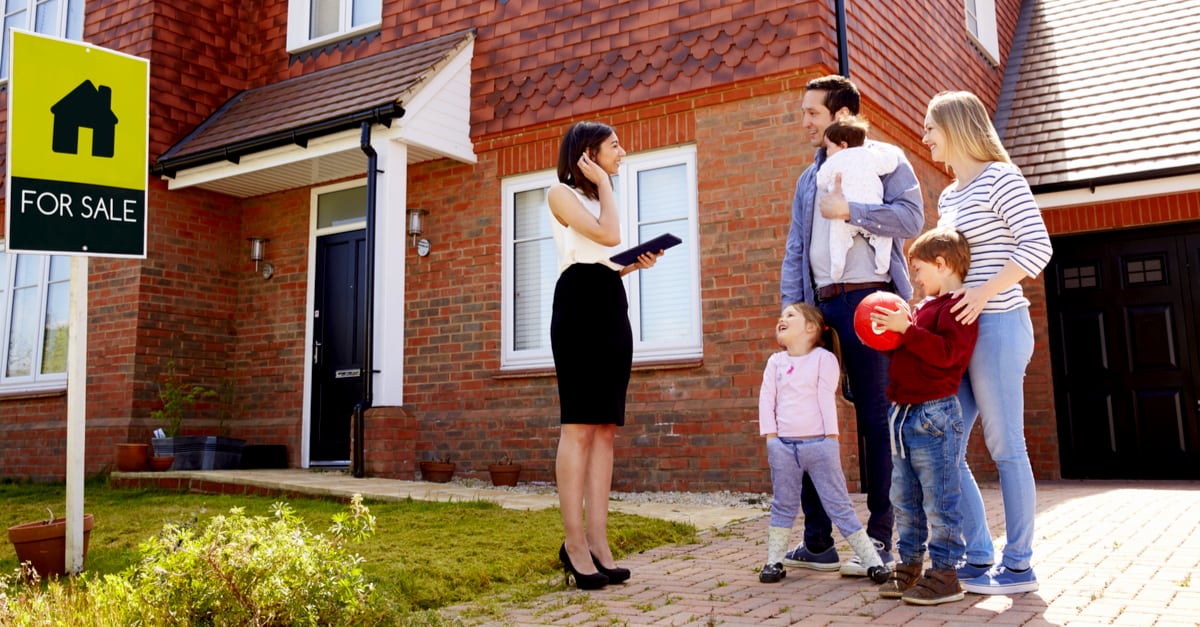 How Many Houses Do We View Before Putting In An Offer?
New research from housebuilder Strata suggests that UK house hunters view up to eight houses before making an offer on their new home. This indicates that potential buyers are taking more time to explore their options than they have previously, with more hours spent viewing and researching before making a final decision.
On average, buyers view between four and eight homes before committing to one particular property. Naturally, for some it is a more immediate connection and for others it will take much longer. For example, 31% of potential buyers will view up to three properties, before realising they would have been happy to make an offer on one of the first houses they viewed.
On the other hand, 10% of buyers are far less decisive and will view a total of 16 homes before coming to a decision.
This ties in with figures from charitable organisation 'Which?" who found that almost 40% of British homebuyers happened to view fewer than five properties before buying their current home.
The results showed that 9% of buyers viewed only one property, while 7% viewed 20 or more, according to our January survey of more than 1,200 recent homebuyers.
Conveyancing Supermarket has a whole section dedicated to viewing property which will tell you all you need to know about looking around potential new homes.
Is It Area Dependent?
The research that Which? conducted in January, found that property-viewing behaviour was affected by where in the UK people were looking. Many would find their home after seeing just a few properties, this wasn't always the case.
"Approximately 82% viewed at least five properties, and in the West Midlands, 22% visited 15 or more homes".
Scotland however, saw only 15% of people only view one property before making an offer. This could have something to do with the fact that sellers in Scotland must provide a home report including a survey, up front.
How Many Properties Should You View?
There is no right or wrong answer to this. You might be certain after the first viewing that this is the house for you and make an offer before someone else beats you to it. Or you might prefer to bide your time and view the property multiple times to make absolutely sure it's the one for you? We would always suggest viewing the property more than once before committing to a purchase.
We advise this because there are a long list of things to check when you viewing properties. It is worth keeping in mind the following reasons why you may need more than one viewing.
View The Property At Different Times Of Day
When house hunting you should view a property both during daylight, and after darkness. A house can feel very different at night than during the day and your whole opinion on it may change based on just this.
Areas that are quiet during the day can have a busy evening vibe and vice versa. Properties near schools can have parking issues during at drop off and pick up times. So, even a casual drive around the area of the property at different times of day can tell you a lot more than you may learn in a single viewing.
Practicalities
Even if you are sure you have found your dream house, you should try and remain practical about possible problems that could occur if you fail to consider the practical aspects of your potential purchase.
Becoming intent on a property with serious structural issues could cause numerous issues so keep an eye out for potential problems that might not have been obvious on a first viewing. Inspecting the building from an objective point of view.
Of course any purchase made with a mortgage will be subject to a survey. This will ensure that you are informed by an impartial expert of the true structural condition of the property, allowing you to make a decision about your progression with the purchase with the full information. The findings from the survey may also provide an opportunity to renegotiate the price. However, it is always a good idea to be one step ahead and be aware of potential problems before you get to this stage.
The finer details
Make notes and document your findings as you walk round each part of the house. This will help you to be more analytical and make a written summary of the more practical aspects of the property, as opposed to leaving with a 'feeling' , which if you have your heart set on a property, can overshadow the finer details which may need closer inspection or further thought.
Make yourself a checklist beforehand. Write down your priorities to remind yourself of things to look for. Try to think of a list of questions to ask the the estate agent or home owner. Write down any worries about the condition of the property so further down the line you can ask your surveyor to take a look at.