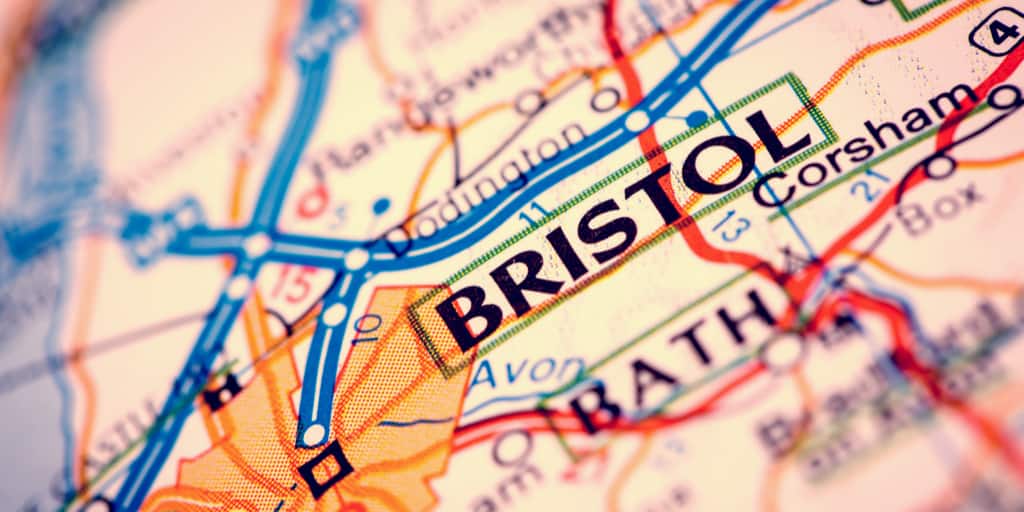 Bristol House Prices And Investment Soars
According to the latest Hometrack report, Bristol prices soared by 11.2 per cent last year, meaning the average property price has risen to £238,200.
This is a bigger increase than even Oxford or Cambridge, and not far off London's 13.3 per cent growth. This is despite the ongoing uncertainty caused by Brexit.
Buy To Let
Investment in Bristol property is one of the up and coming markets across the UK. With a population of 459,300, the city is being named a "property hotspot" by some. The buy to let market is on the rise, being ranked fifth for buy-to-let investments, behind London, Manchester, Liverpool and Nottingham.
Since 2006, just under 20,000 new homes were built in Bristol. That's an average of around 1,800 per year, taking the total number of homes in the city to 198,400. There are further plans from authorities to build an additional 33,500 new homes over a 20-year period from 2016 to 2036.
The Bristol buy to let market has benefited from Bristol's growth of population with up to 29% of the city's population living in privately rented accommodation. This is an increase from 12% since the turn of the century. The surge in Bristol property investment is aided by numerous new build and development projects offering jobs as well as housing, bringing in more residents and tourist also.
The city now possesses one of the top 25 highest yielding postcodes in the country; the BS2 postcode, covering the areas of Kingsdown, St Pauls, St Phillips and St Agnes, grants investors a high rental yield of 7.87% with an average property price of £201,014.
Houses are the most popular property purchase for investment (67 per cent), then flats (54 per cent), new-build properties (39 per cent) and student accommodation (24 per cent).
Economic Growth
The South West of England, mainly Bristol, saw a strong economic growth of 1.9% during 2017, mainly driven by the city's strong office-based employment sector. Bristol is expected reach further ahead of the rest of the UK with 6.5% office-based employment growth ahead of the 5% expected from the rest of the country.
Bristol's hidden gem is the science and tech sectors that are projected to enjoy 12% growth over the next half a decade against the predicted national average of 8.5%. In more concrete terms, meaning an increase of 4,000 jobs in these sectors of Bristol's workforce.
For those wanting to invest in Bristol property and buy to let, it means a steady stream of potential tenants, primarily young professionals who will demand high-end luxury accommodation in and around the city centre, with better access to the amenities that a vibrant, prosperous and growing city centre such as Bristol's can offer.
What The Experts Say
Andy Heath, Partner in Cushman & Wakefield's Office agency team in Bristol said:
"2019 promises to be a seminal year in Bristol as we enter 12 months with no grade A product being delivered, demand increasing from both inward investment and organic growth, a demographic that is one of the youngest and strongest in the country and a booming tech sector.
"We anticipate the rental growth witnessed in the past 24 months (24%) will continue with headline rents anticipated to be in the mid-high £30's psf which will have to come from pre-lets. The supply pipeline is beginning to re-emerge with some of the most exciting schemes to be seen in Bristol due to come on line from 2021 onwards, which is established on the back of occupiers demanding more from their buildings as the war on staff retention and recruitment intensifies, particularly within the tech sector.
"Infrastructure improvements within the city are now progressing which, together with the electrification of the West Coast Mainline reducing journey times from Temple Meads to Paddington to 1 hour 20 minutes, gives everyone confidence that Bristol is now beginning of realise its full potential."
George Cardale, head of residential development sales at Savills' Bristol office says: "Because of the university Bristol has a large student population, many of whom remain in the city after graduation," says Cardale. "It is a solid employment centre, especially for professional services and finance, and is far enough from London for many companies to have headquarters in the city. Bristol offers an attractive lifestyle, it's somewhere people want to live."
Cardale recommends either a prime central location, such as Clifton, or the harbourside, where a two-bedroom apartment would cost around £350,000 to £400,000. Alternatively you could take a bigger gamble on an up and coming location outside the city centre, where prices will be lower, yields higher and, if the area (he suggests Easton or Bedminster) fulfils its potential, higher capital growth, too.