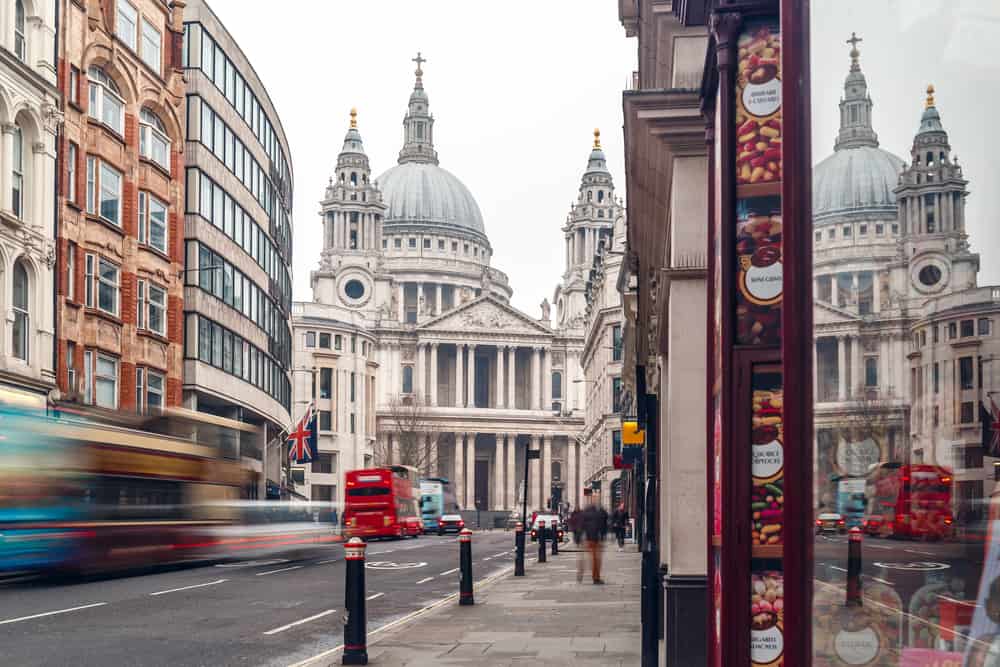 Homebuyers Slowly Returning To London's Property Market, Despite Brexit Uncertainty
Despite Britain's looming and increasingly uncertain departure from the EU, homebuyers are gradually returning to London's property market due to falling property prices.
Rightmove have reported an upturn in buyer activity which it says has indicated market recovery as  average asking prices were half a percent lower — or £3,360 — than a year ago, at £616,500.
The latest national index shows prices across Britain are 1.2 per cent higher than a year ago, at £304,000.
While Brexit fear has been fuelled by Mark Carney's latest warnings of a 35 per cent drop in house prices in three years in the event of a no-deal Brexit, estate agents pointed out that people still need to make property moves.
Lucy Pendleton of James Pendleton estate agents said; "In terms of the first- and second-time buyer market they are very much conscious of Brexit and it's definitely something that's affecting the pace at which they are making a decision, but they are still moving forward".
She did also mention that buyers are "most definitely" using Brexit uncertainty to negotiate a better deal on their agreed price.
Agents across London saw a rise in buyer enquiries and agreed sales in July and August with Stirling Ackroyd and James Pendleton both reporting record months.
"The number of buyer enquiries has increased by 18 per cent from this time last year so the motivation is there for buyers to come back out into the market," said Ms Pendleton.
"We have found that the conversion rate from the number of viewings to obtaining an offer has also come down. At the beginning of the year it was somewhere in the region of 20 viewings to an offer, it's now down to 13 or 14 viewings for an offer so the conversion rate has improved."
Rightmove said the renewed appetite from buyers follows two years of price falls after a rapid rise of over 50 per cent between 2011 and 2016.
Average asking prices have fallen in 24 of London's 33 boroughs in the year to September.
However, despite a year on year drop of 3.9 per cent, the average asking price for a first-time buyer home in London is still three times higher than the national average, at £477,000.
This means buyers with a 10 per cent deposit would need a household income of £95,500 to get a mortgage, putting home ownership out of reach of all but a very few solo buyers.
TOP OF THE LADDER
In London, the most dramatic house price growth was seen for properties in the top 20 per cent of the market, with prices of more than £750,000 and in more expensive locations in inner London, especially Zone 1.
Top end asking prices  were up 7.5 per cent on a year ago and the number of sales agreed in the sector were up six per cent.
"The recovery in the upper end is encouraging but the painful and drawn-out process of price reductions has yet to run its course especially in parts of outer London and the commuter belt that saw very sizeable and unsustainable price rises," said Rightmove's Miles Shipside.
"More sellers and agents will need to re-adjust their expectations to be in line with what buyers are willing or able to pay, as it seems that buyers are out there if the price is right."