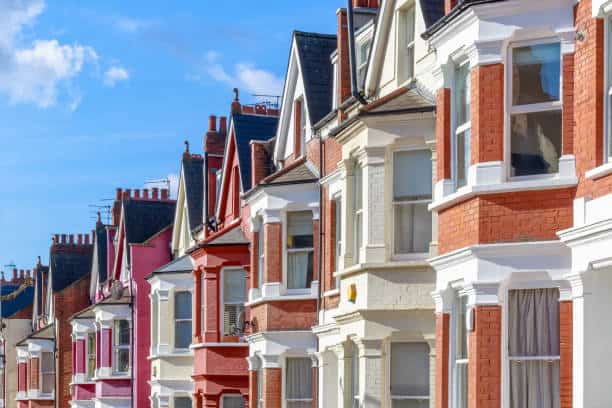 Sadiq Khan Announces Affordable Housing Partnership
The Mayor of London has announced a new housing partnership to build 5,000 new houses in the London District. This follows the money given to the city of London to build more affordable housing.
Khan secured £1.67 billion from Government for London in the Spring Statement meaning he is able to build 5,000 of the 116,000 affordable homes that have been promised by March 2022, a welcome relief for a London property market that continues to soar exponentially.
The homes will be split between rented accommodation and residential property to be sold. 3,250 of the homes will be based on social rent levels and 1,449 London Living Rent.
All of the 4,705 new affordable homes are due to start before March 2022, with 3,250 based on social rent levels and 1,449  homes secured for London Living Rent or London Shared Ownership.
The partnership between A2Dominion and Catalyst will create an expected start target of 2,184 and 1,671 affordable home targets respectively by 2022.
Additionally, the Mayor has also confirmed allocations to the strategic partners, L&Q and Optivo. The four strategic partner allocations have been confirmed ahead of the initial bidding deadline that was set for the end of September.
James Murray, Deputy Mayor for Housing and Residential Property Development, said: "Thousands of Londoners are in desperate need of good quality, genuinely affordable homes, and it's fantastic the Mayor is now able to confirm allocations to deliver almost 5,000 more, including through two new strategic partners.
'Crucially, well over half of these homes will be based on social rent levels. Tackling the capital's housing crisis is one of the Mayor's top priorities, and he will continue to use all the powers and funding at his disposal to ensure that every Londoner has a place to call home that they can afford. But he can only go so far without the Government stepping up – it is crucial that Ministers give councils and City Hall the resources and powers we need for a step change in the number of affordable homes we can build.'
James Brockenshire, Minister of Housing and Communities, has said: "We have confirmed that £1.67 billion will be spent on delivering 23,000 additional affordable homes outside of London and could lever in total investment by housing associations and councils of up to £3.5 billion. This investment will help those who are struggling most, by delivering at least 12,500 homes for social rent in areas of the country where the difference between private and social rents are above average.
"This announcement completes the allocation of the £9 billion Affordable Homes Programme which will deliver at least 250,000 affordable homes by March 2022. At the Spring Statement we confirmed an additional £1.67 billion for London."
Although the city of London may be in desperate need for additional affordable housing, the figures could hint at a disparity between one district and the rest of the country. Will this funding appease an already struggling sector of the housing community?