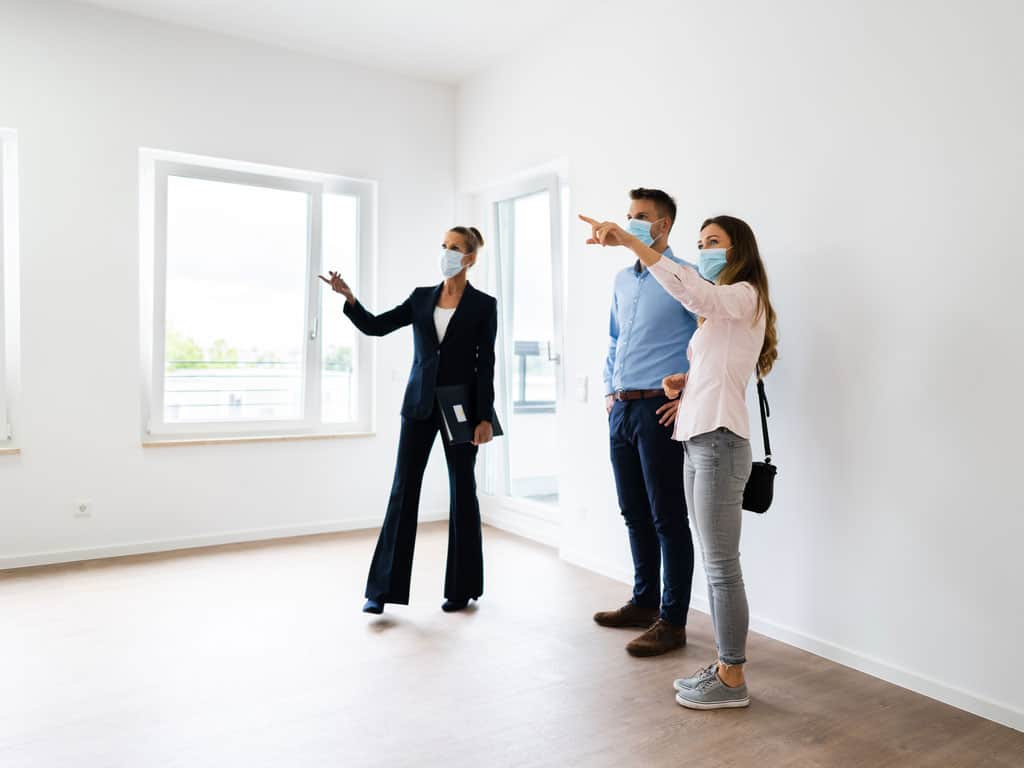 Am I A First Time Buyer?
Being A First Time Buyer During A Pandemic
A survey of 2,000 first time buyers in the UK has shown that 76% feel worried, confused and angered at how Covid-19 has affected their home ownership aspirations. 65% of first-time buyers feel it is 'impossible' to get on the property ladder and more than half (62%) have opted to save for another year or more.
Are you a first-time buyer and have concerns about how the pandemic is affecting your potential home ownership? Read on for the latest advice.
First Things First
With regards to Covid-19, current government guidance says that people who wish to move home can do so as long as all safety measures are followed. Estate agents are allowed to enter homes to take photos and videos, and prospective buyers are able to view properties and arrange removals. Conveyancers and other professionals will have modified how they work to accommodate the rules to accommodate the pandemic. When you compare conveyancing solicitors, please be aware they will have modified the way they operate to incorporate all safety measures. You can compare quotes conveyancing quickly and easily.
The safety of everyone involved is paramount. Although there is relative freedom to move home, public health and Government guidance must always come first. Social distancing measures must be observed at all times and any physical appointments should be postponed immediately if anyone is self-isolating or showing symptoms of coronavirus.
Am I A First Time Buyer?
If you have never owned a home or had a mortgage in your name at any point in your life then you are classed as a first time buyer. However, it is a bit more complicated than that in some cases; Different lenders have different guidelines as to who qualifies for the status whilst the Government has its own rules as to who receives the stamp duty exemptions associated with being a first-time buyer.
If you think you fit into this grey area and aren't sure whether you are in fact a first-time buyer, you can take a look through the following information to help you understand what being a first-time buyer entails.
First Time Buyer Status
Being a first-time buyer is a desirable status to have when purchasing property. Like those buying cash or without a mortgage, first-time buyers have no chain meaning their position is usually a lot less complicated than those who do. It can take away a lot of the stress on all sides of the transaction.
Here are the ways in which you can qualify for first time buyer status:
Being a single person who has never owned a home before (including property in any other country).
Being in a couple where NEITHER of you have ever previously bought a home.
Having owned a commercial property before but not a dwelling. This is confusing as technically you have owned a property. However, the rules about first time buyers concern properties that are used as homes. So if you own a commercial property such as a shop/salon/office etc, you are still a first-time buyer.
* Please note that if the commercial property you own, or have owned, has living quarters attached/included in the building, you are NOT a first-time buyer.
Who Is Not A First Time Buyer?
If you own or have owned property (a dwelling/home) that you inherited, you are not a first-time buyer. The rules concern people who have owned property, not necessarily bought property.
The same applies if you own a home that has been given to you as a gift. Some people are given houses by relatives meaning they are no longer first-time buyers.
If you are part of a couple who want to buy a house and one of you falls into either of the two categories above, you do not qualify as first-time buyers.
If you have never owned a home and plan to buy one as a landlord (ie: buy-to-let) then you are unable to take advantage of the Government's stamp duty exemption rules.
Estate Agents
When you are ready to make the first move, you will probably be accustomed already to browsing the property listings on the property portals like rightmove/zoopla. As well as doing this We suggest you register your interest with several local estate agents. Agents work on behalf of sellers so choosing an estate agent isn't something you have to worry about. The best thing to do is to approach several of the best estate agents in the area telling them exactly what you are looking for, your budget etc and they might have some properties that match your specifications coming to market in the near future. Don't forget to take a look at the online estate agents too.
The best estate agents will help guide you through the process, arrange viewings, establish your affordability etc.
Budget
When you decide to buy your first home it is important to bear in mind the overall cost of moving. Removals, and conveyancing solicitor's fees alone are considerable and must factor in in your overall affordability.
Before you go house hunting, it is important to know your budget before you get carried away. Arrange an appointment with a mortgage adviser who will have access to the entire mortgage market. Initially this should not cost you anything and will tell you how much you can afford as well as provide a useful insight into the process and requirements of obtaining and repaying a mortgage.
There are many types of mortgage and your adviser will discuss the differences between them. By taking various details, including your incomings and outgoings, they will be able to help find the right type of mortgage for you.
Furthermore, running a home is expensive and it's easy to overlook hidden expenses. Here are some costs to be mindful of.
Deposit – you usually need to have saved a deposit of at least 10% of the purchase price.
Monthly mortgage payments
Survey costs
Building and contents insurance
Furnishing and decorating costs
Mortgage arrangement and valuation fees
Stamp Duty (Land and buildings Transaction Tax in Scotland/Land Transaction Tax in Wales).
The most important part of purchasing a home is making sure you can afford all your costs and repayments. It is essential to put together an accurate budget and assess affordability before you start looking for a property and applying for mortgages. We advise you to get several quotes for conveyancing when buying your first home,
Viewings Properties During Covid-19
Government guidance allows for physically distanced viewings that carefully adhere to public health and safety guidance. Safety always comes first and there are measures in place that must be followed:
Viewings are to only be carried for serious buyers in a position to make an offer.
Initial viewings are to be done online as virtual viewings.
Physical viewings must be done by appointment only.
Open houses are not permitted.
During viewings, all windows and doors to be opened beforehand and for the duration of the viewing.
Everyone is to wash their hands prior to the viewing. Handwashing facilities to be made available with separate paper towels if possible.
Estate agents should restrict the number of people present.
After the viewing, the homeowner should sanitise all common surfaces.
Wales only: physical viewings should only take place if the property has been deep cleaned or unoccupied for at least 72 hours.
Personal Protective Equipment (PPE)
Before the viewing, your estate agent will confirm in writing that you have appropriate PPE. If you do not confirm prior to the viewing, your estate agent may cancel the appointment.
Conveyancing Supermarket can quickly compare conveyancing solicitors fees on your behalf when buying your first home.