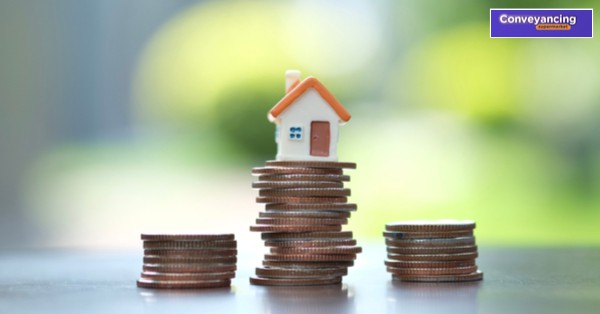 Will House Prices Fall In 2022?
The price of property entering the market has hit another record high for the second month running, with the national average asking price now being £354,564. This 1.7% (+£5,760) increase is the largest at this time of year since March 2004. Compare Conveyancing Fees Here.
Also, the annual rate of 10.4% is the highest recorded by Rightmove in a month since June 2014. This unprecedented price level is being exacerbated by the largest imbalance between buyer demand and the number of properties for sale that has been encountered at this time of year. 
What's Happening To House Prices? 
Ultimately, this is the strongest spring sellers' market ever reported by the Rightmove in many ways including the following:
A new price record with the average price of property coming to market jumping by 1.7% (+£5,760) to £354,564, breaking through the £350,000 barrier for the first time ever.

This average monthly rise is the largest seen at this time of year since March 2004. It raises the annual rate of increase to 10.4%, with all regions and countries except London and Scotland up

over

10% annually

The most expensive sector of four bedrooms+ sees an average 3.8% (+£23,619) monthly price surge. This is encouraging new sellers to come to market, with 12% more new listings in this bracket than at this time last year

For those looking to move, this is the best ever spring sellers' market, not just because of record price levels:

There is a huge mismatch between supply and demand for this time of year with more than twice as many buyers as sellers;

The chance of finding a buyer in first week is at its highest ever, and twice as likely compared to same period in 2019

It's still too early however to know how the market will be affected by the longer-term economic impact of the abhorrent and devastating war in Ukraine. 

Detached properties have increased by nearly £68,000 since onset of pandemic, while average flat prices up £24,000 (

Nationwide)
What Do The Experts Say?
According to Nationwide's Chief Economist, Robert Gardner: 
"The housing market has retained a surprising amount of momentum given the mounting pressure on household budgets and the steady rise in borrowing costs… A combination of robust demand and limited stock of homes on the market has kept upward pressure on prices.
"The continued buoyancy of housing demand may in part be explained by strong labour market conditions. The unemployment rate has continued to trend down in recent months (to 3.9% in the three months to January) from already low levels. Wage growth has accelerated, though it is running below inflation.
"The significant savings accrued during lockdowns is also likely to have helped prospective homebuyers raise a deposit. We estimate that households accrued an extra c£190bn of deposits over and above the pre-pandemic trend since early 2020, due to the impact of Covid on spending patterns. This is equivalent to around £6,500 per household, although it is important to note that these savings were not evenly spread, with older, wealthier households accruing more of the increase.
"Nevertheless, we still think that the housing market is likely to slow in the quarters ahead. The squeeze on household incomes is set to intensify, with inflation expected to rise further, perhaps reaching double digits in the quarters ahead if global energy prices remain high. Moreover, assuming that labour market conditions remain strong, the Bank of England is likely to raise interest rates further, which will also exert a drag on the market if this feeds through to mortgage rates".
Compare Conveyancing Fees – Use our comparison tool to compare conveyancing fees and find a conveyancing solicitor today.
Will House Prices Fall In 2022?
All sectors of the market are experiencing very rapidly changing conditions and the strong market is likely to continue until economic forces combine to move the supply and demand a more even balance. There are hurdles looming that seem could dampen the current market frenzy in the second half of the year. Interest rates have just risen again and there are more incremental increases forecast which will raise mortgage rates for some. 
Inflation and the cost of living increases could also affect buyer affordability and intent. It's too early to know how the UK housing market will be affected by the longer term economic impact of the devastating war in Ukraine, so all we can use as a measure for now is the level of UK buyer and seller activity. 
When the war started there was a slightly lower buyer demand but this has now stabilised. It is possible that the overall transaction numbers for 2022 will revert back to pre-pandemic levels, as the market returns to a more even balance. Currently, the number of sales being agreed by estate agents is 11% higher compared to the same period in the more normal market in 2019.
Compare Conveyancing Fees – Get instant and free conveyance fee quotes from skilled conveyancing solicitors or licensed conveyancers. Get the best price and speed up your move whether you're buying, selling or remortgaging.