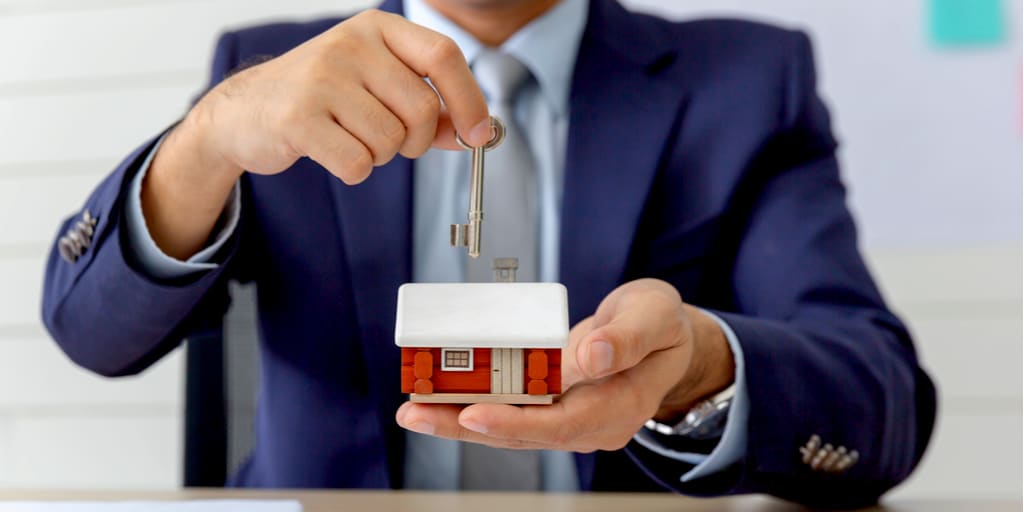 A Guide To Property Conveyancing Fees
When comparing conveyancing quotes to choose a conveyancer, it is important to look beyond the cheapest quote.
Cheap legal fees can mean additional costs are hiding in the small print. Some firms may offer a lower "legal fee" and list other fees separately. Other firms may bundle all of these into a single, larger fee on their quote.
Some firms obscure the difference between fees and disbursements. To compare fees and costs, you will need to check what each item includes. "Cheaper" search packs offered by one solicitor may not include the same searches as that offered by another.
It is possible to compare quotes with a little know how. You must ensure that you know:
What is included in the quote and what is not
What you will end up paying
Any warning signs of hidden or unnecessary fees (e.g. case management fee)
A slow, inefficient service (e.g. postal registration)
Here is a list of possible costs you should be aware of:
Disbursements
Third party costs incurred on your behalf by the solicitor. These might be H M Land Registry fees and ID verification. The SRA and CLC don't permit solicitors and conveyancers to change these costs. They mustn't charge you more than it cost the firm.
Fees – The amounts you pay to your solicitor for the conveyancing legal work itself.. Conveyancing quotes must show a clear breakdown of both the legal fees and disbursements.
ID fee
This is to comply with money laundering regulations and lender requirements. Conveyancers are required to confirm the identity of each person buying and selling the property. Checks should be completed online through third party providers. The verification process only needs to happen once per person. May cost £2 – £15 per person
Telegraphic Transfer
Purchase funds transfer electronically. This ensures the funds arrive in the seller's solicitors account on the completion date. The mortgage lender will also insist on the electronic transfer of funds. May cost between £15 – £45
Fraud Prevention Checks – or Anti-fraud checks. These confirm the identity and bank account details of the seller's solicitor. Fraud prevention checks should be standard procedure. It is a small price to pay for the level of security it offers. May cost £7.50 – £12
Stamp Duty (SDLT) Form Fee
Different to Stamp Duty Land Tax. The SDLT form fee is what the solicitor charges for completing the SDLT1 form. They submit this to HMRC on the buyers behalf.
They must complete SDLT1 form must on every purchase, even if no Stamp Duty is due. The cost of completing the form should be part of in the legal fee or set out on the quote. May cost £20 – £50
Leasehold Supplement
Buying a leasehold property is more time consuming than buying a freehold property. More legal documents must be examined by the solicitor. A 'supplement' is usually charged to cover this additional work. May cost £100 – £350
Acting for Lender Fees/Mortgage Fees
These are the solicitors fees who act on behalf of the mortgage provider, whether sale or purchase.
Some lenders will only allow certain firms to act for them on a purchase. A small fee will be applicable to cover the work this takes. May cost £30 – £70
Bankruptcy search fees
The Bankruptcy Search (K16) is a pre-completion search on behalf of lenders. The search is to find out if the buyer is bankrupt or in the bankruptcy process. May cost £2
Land Registry Fees
The Land Registry Fee is a charge payable to HM Land Registry. It is to register the change of ownership of the property. A sliding scale of fees applies depending on the property value. Searches include the Title Register and Title Plan. The Title Plan sets out the boundaries of the property, land included in the title, and shared maintenance responsibilities.
The Title Register and Title Plan each cost £3. You can order this from the Land Registry. There could be significant additional costs could if further supporting documents are needed. Some firms offer a capped fee that covers the cost of all required documents.
Searches (search packs, local authority searches and others)
These are enquiries made during the purchase of a property. Various authorities are searched for any issues that may affect the value of the property. It is the conveyancing solicitor who organises these specialist searches, dependent on your planned purchase location.
A buyer's mortgage lender will require their solicitor to carry out local authority searches. This includes drainage and water, and environmental searches. They should be included in the conveyancing quote. If you are not getting a mortgage, you may not need searches. Fees vary from £189 to £375.
HM Land Registry Registration (disbursement)
The Land Registry is a Government body. It registers ownership of property and land in England and Wales. Fees are charged a property changes hands. These depend on the purchase price of the property:
| Purchase Price | Registered by Post | Registered Online |
| --- | --- | --- |
| 0 to £80,000 | £40 | £20 |
| £80,001 to £100,000 | £80 | £40 |
| £100,001 to £200,000 | £190 | £95 |
| £200,001 to £500,000 | £270 | £135 |
| £500,001 to £1m | £540 | £270 |
| £1m plus | £910 | £455 |
Note: It costs an extra £15 if the property is a new build.
Sale Legal Fee
This is the sum paid to the solicitor for the legal work itself. The sale process requires less work and exposes the solicitor to less risk. fees are marginally lower than for purchase conveyancing. May cost between £350 – £1250.
Mortgage Fee
The property being sold might have a mortgage on it. If so, a fee for handling the redeeming of the mortgage is charged. It covers releasing the lender's charge over the property. This fee may be part of the legal fee or itemised, from £20 to £125.
Office Copies
Solicitors will obtain formal title documents from the land registry. These are "Official Copy of Register of Title" or 'official entries' or 'office copies' for short. These documents will prove that the seller is the owner of the property. It will show whether another party has an interest in the property. Office Copies can refer to additional titles relating to the property. It will show any rights, restrictions or covenants on the property. – should cost £3 if ordered online, or £7 by post. The cost of additional and non-standard documents can cost over £100.
Compare Conveyancing Quotes Online