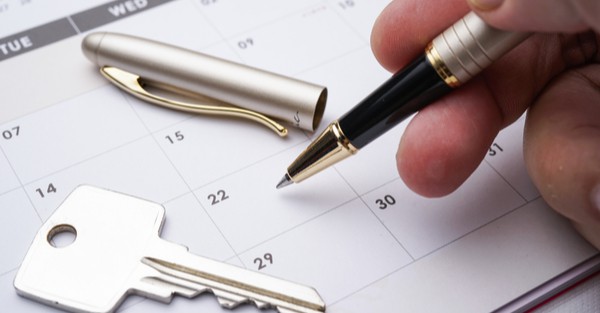 What Makes the Conveyancing Process Fast Or Slow?
The conveyancing process can be quite confusing and time-consuming for those who are unfamiliar with it. There are many pitfalls which can cost a significant amount of time, effort, and money.
Because these types of transactions involve risks and complications, it's best to know which steps to take to make conveyancing go at a steady pace. 
One thing to note about the conveyancing process, aside from requiring you to be very involved, is that it can be rather lengthy. Conveyancing can take about a minimum of 8 weeks, and even then it isn't guaranteed. It depends on a variety of factors, such as the conveyancer you end up hiring and whether you're part of a chain or not.
If you're curious about what the conveyancing process is like for homebuyers and sellers like you, along with what can make it slower or faster, keep reading to learn more:
Conveyancing Stages
There are four main steps of conveyancing that both the buyer, seller and their conveyancers engage in. Each stage can take around two weeks to complete, but it's likely that those talks take a bit longer as there are certain workarounds and document-processing that have to be carried out beforehand.
Here are the general stages in the conveyancing process:
Pre-Contract

The beginning of the conveyancing stage starts when a buyer and seller agree on a property transaction. Once each party has accepted it, conveyancers will be appointed to take up the legal documents. Be sure to compare quotes before settling on a conveyancing expert.

Mortgage Offer

This stage of conveyancing may often go longer than the pre-contract step. Mortgage agreements entail various conditions, and it takes a while for the application to get accepted and converted into an offer.

Draft Contract

Once a mortgage offer has been agreed upon, draft contracts will now be arranged. Your conveyancer should usually be in charge of this information, working with the other party's solicitor.

Contract Exchange

Once all the documents have been completed and officially exchanged it's only a matter of time before the conveyancing process is about to finish. This takes about a week minimum as the homebuyer gets the keys and moves in soon.
Choose a Reputable Conveyancing Solicitor
Conveyancing solicitors act on behalf both buyers and sellers. They will also serve as points of contact throughout the whole transaction, ensuring that everything is correct and in order.
You can ask friends and family to recommend professionals to work with you, and it's also helpful to compare conveyancing quotes onlineto get affordable yet reputable options. It's best to request estimates of all expenses and additional charges before choosing the right solicitor to avoid unprecedented costs.
Working with someone you can trust and communicate with easily will be a big help in the whole process, as they will be able to guide and assist you should any problems arise.
Conveyancing Delays
There are more things that can slow down the conveyancing process rather than speed it up. Common factors that delay all the parties involved are issues with the property title or missing information crucial to the exchange of documents.
There's also the factor of whether there's a property chain or not, as the presence of one is considered a hindrance. Having a property chain can lead to its own string of issues, such as problems with the applications and other transactions within the same chain.
Conveyancing Boosts
One way of boosting the conveyancing process is by completely removing the mortgage offer stage by paying in cash. Some people may not have such a luxury or the means to do so though, which may be crossed off the list.
The best alternative that can help in making the conveyancing process faster is to just have a good solicitor on your side that can prevent delays. Be sure to hire someone for a good price and who knows their way around getting side-tracked.
What Will My Conveyancing Quote Include?
Your local conveyancing solicitor quote will include basic fees, disbursements and expenses. Basic fees are the general solicitors fees. Disbursements and expenses are costs that are incurred and passed onto you.
These might include:
Local Authority Searches
Land Registry
Environmental and Local Searches
Expenses have VAT added and include; electronic ID verification, telegraphic transfers and shared ownership issues or new build properties.
Use our Stamp Duty Calculator to discover Stamp Duty costs.
Conclusion
To sum it up, the conveyancing process is made up of different stages that all focus on different documents that are needed until completion. There can be a variety of problems that can affect how long the conveyancing can go.
Need to compare conveyancers? Conveyancing Supermarket is a comparison tool for conveyancing quotes in England and Wales. Find the best conveyancernear you today!