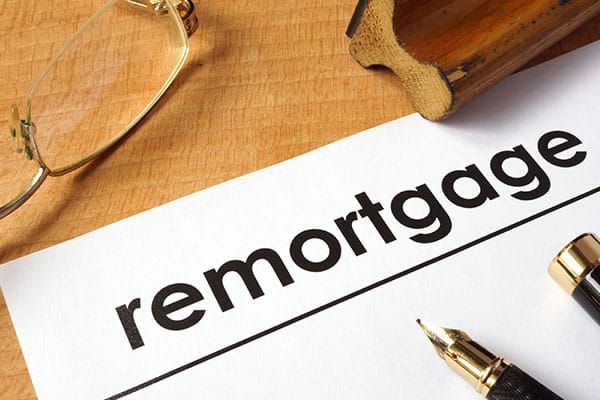 Why Do Homeowners Remortgage Their Property?
Before, it was usual for any homeowner mortgaging their home to stay with the same lender for the entire term of the mortgage. Today, remortgaging has become a popular option even for homeowners who are not moving to a new home. Using the available equity from your home to raise money is a better option than other ways of loaning money. Before you decide to remortgage your home, consider seeking financial advice from conveyancing solicitors.
Here are four common reasons why homeowners choose to remortgage.
Debt Consolidation
If you have accumulated debts on store cards, credit cards or other unsecured loans, you can release some of the equity of your home by remortgaging. If your mortgage value is lower than the interest rate on your current loan, this can help reduce your monthly debts. However, keep in mind that if the term of your mortgage is longer than the existing loan duration, it will take longer for you to pay your debts, which can potentially cost you more in the long run.
Home Improvements
If you decide not to sell your home, you might want to consider carrying out some home improvements. Upgrading the bathrooms and kitchen, adding a veranda or building an extension can add value to your home. If you cannot afford to upsize to a bigger home, creating more space in your existing home is a great alternative. Remortgaging your home is an efficient way to fund your home remodelling project.
Helping Your Children Buy their First Home
With expensive house prices and the need to raise a large deposit before buying a home, many first-time buyers have trouble finding an affordable home. To help your children purchase their first home, you can remortgage your property to release some equity to save on the deposit for a new home.
Funding a Purchase   
If you are going to pay for something expensive such as a new car, your child's tuition fee or a family holiday trip, remortgaging your home can be a practical way to fund it. Unlike a credit card or other unsecured loans, your mortgage is secured on your home.
Contact your Lender and Mortgage Broker  
If you just let your current lender know that you are interested in remortgaging your property, it could prompt them to re-look at your current mortgages and offer an alternative rate, product or mortgage term that suits your budget better.
In most cases, your lender contacts you before your mortgage term expires. If they do not, you would be the one to contact them. If you feel overwhelmed by the values required to remortgage, you may seek the help of a mortgage broker.
Mortgage brokers are licensed under the Financial Services Authority, which makes them adhere to a code of conduct that focuses on treating all customers fairly. They cannot just recommend properties and remortgaging options that are lucrative for themselves, but they also need to find the deal that suits each borrower. Finding the best remortgage deal allows you to maximise a buy to let property.
Compare Remortgage Conveyancing Quotes
Remortgaging your property involves legal work where conveyancing solicitors are needed. If you decide to remortgage your property, it is important to set a budget for conveyancing.  At Conveyancing Supermarket, we have a free, online quote engine that gives you a quick, reliable and accurate buy to let remortgage comparison.