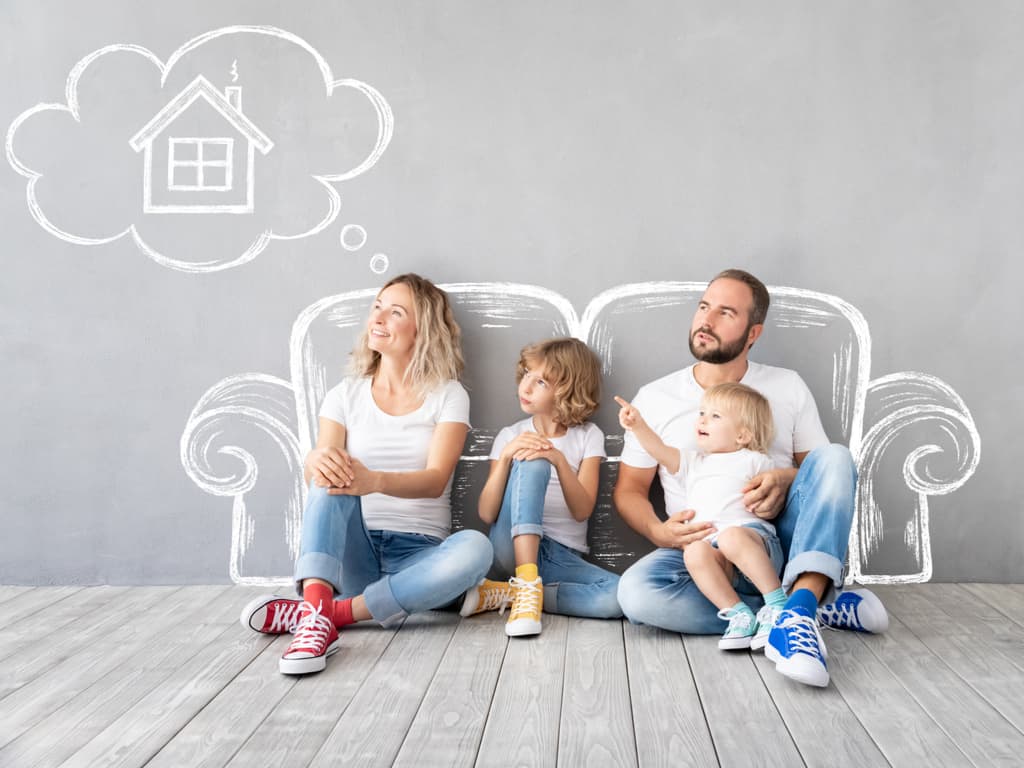 Where Do I Start When Moving Home?
If you are about to embark upon buying a home, selling a property, or perhaps both, there is an important process you are about to go through, with several steps, all of which are extremely important. However getting things started can often seem like the hardest part of it all, which is why we have put together some of the most important information you need when you are about to start the conveyancing process.
Conveyancing transactions can be smooth and problem free. There is also a chance that things might not go exactly to plan, there is no way of predicting this before the time comes. One thing is for sure though, the more preparation you do and the more research you put in, the chances of things going to plan are greatly increased. This is why we have we have compiled a step by step guide, walking you through one of the most important steps of property purchase: choosing a conveyancing solicitor. Getting this first step right will help make the process more manageable and trouble free, all the way from your quote for conveyancing to completion.
How Do I Choose A Conveyancing Solicitor?
If you have decided to move house, it's time to find a solicitor. It is extremely important to get a number of conveyancer's quotes before choosing a solicitor to deal with your purchase and/or sale. This is one of the biggest financial transactions you are ever likely to make. Making a detailed conveyancer comparison is essential.
Things To Consider:
When getting a quote for conveyancing there are several things to take into consideration:
What is the difference between a conveyancing solicitor and a conveyancer?
A conveyancing solicitor is qualified solicitor, specialising in property law. A conveyancer is not a solicitor but is still a professional dealing solely with property sales and purchases. Both offer the transfer of deeds, handling of payments and both ensure you become the rightful legal owner of your new home.
In practice there isn't much to differentiate Solicitors from Licensed Conveyancers. However there are several fundamental differences between the two:
Conveyancers can act for both parties: Licensed conveyancers can, and do, act on behalf of both the buyer and the seller involved in the same property transaction. This is a controversial differences between conveyancers and conveyancing solicitors (who do not to this) as it is argued that one professional cannot realistically represent the interests of 2 parties whose interests are likely to conflict.
Referral Fees and Price Transparency – Under the SRA Code of Conduct Rule 9, the new transparency laws that came into place in 2018, solicitors and Licensed conveyancer are now required to disclose any referral fee paid out to a marketing or referring agency. This is similar to how FSA regulated companies are obliged to conduct business. All fees should be made clear at the time of acquiring a quote for conveyancing.
Training and Qualifications – Solicitors will have completed a degree in law followed by a 2 year Legal Practice Course (LPC). They will have then completed a 2 year Training Contract in a Solicitors practice before finally qualifying as a conveyancing solicitor. Licensed Conveyancers are individuals who have gained experience through working their way up through the industry and taking exams along the way. Occasionally solicitors convert to become Licensed Conveyancers as because it allows them more commercial freedom.
Legal Practices – Solicitors are legal professionals who specialise in conveyancing. They will have studied law and might have previously worked in other areas and specialities. This means their pool of knowledge regarding all things legal will be more broad than a person whose only legal experience surrounds property transfer. So if you need advice on other legal issues a solicitor would be able to advise you in ways a conveyancer could not.
This is actually a factor that draws people more towards solicitors rather than conveyancers. It can certainly be a draw for clients whose sale/purchase might be linked to other issues.
What accreditations should my conveyancing solicitor have?
When getting quotes from several conveyancers ensure the firms you approach are accredited by either the Solicitors Regulation Authority, (the SRA) or Quality Conveyancing Scheme, (the CQS).
The SRA regulates solicitors and the firms in which they work throughout England and Wales. Scotland and Northern Ireland have their own regulatory regimes.
CQS members undertake an annual assessment to ensure that their staff have necessary and up to date skills and knowledge to hold the CQS accreditation. Once accredited, members continue to develop their knowledge, skills, experience and practice through the completion of on-going mandatory training.
Conveyancing Supermarket only offer conveyancers quotes from firms who are fully accredited and appear on the lenders' panel. The Lenders' panel was created because borrowers were often finding out their conveyance solicitor was not on the 'approved list' when they applied for a mortgage.
Is reputation important?
Research made by the Law Society Gazette shows that nearly three quarters of home buyers selected a conveyancer following a recommendation from an acquaintance or intermediary: 'Those surveyed cited the reputation of a firms (42%), ahead of cost (32%) as the most important factors in choosing a provider, followed by location (26%) and a personal recommendation (22%)'.
Most conveyancing firms have reviews readily available online somewhere. Get several conveyancers quotes and look for the reviews left for each of them. Google, Trustpilot and social media channels are good places to start.
How much are solicitors costs for Conveyancing?
Conveyancing fees will vary depending on several factors such as the location and type of property you intend to buy or sell. Maybe there will be additional searches needed or extra paperwork due to you buying a listed building for example. Whilst conveyancing fees vary, they usually fall between £850-£1500 plus disbursements. Leasehold properties cost more.
Some people decide on a conveyancing firm because of its price. To a lot of people the lowest priced quote for conveyancing seems like the best deal initially. However, the most important thing is actually receiving the best quality of service for money. Knowing exactly what is included in your conveyancing quotes is also of paramount importance as you could end up paying more than expected in the long run. Always ask for a detailed breakdown of costs up front which should list each item you are expected to pay for.
All conveyancing quotes received from Conveyancing Supermarket will comply with price transparency laws. when will these payments be due, how much will you pay in disbursements? Your quote for conveyancing should offer a breakdown of costs for you, so you know exactly what is and isn't included.
What is the timescale for buying/selling a property?
Whilst you might want your transaction to progress as quickly as possible, this is not always possible or even the best course of action in the long run. Discuss timescales with your conveyancing solicitor and tell them if you have an ideal date by which who would like to have moved and ask whether this is realistic or not.
The average time for completion on a property purchase is 8-10 weeks but it often takes several weeks longer than this. A very simple, single property/straightforward purchase, can take as little as 6 weeks, but this is the best case scenario. Delays can be down to external factors such as local authority searches, or issues with other buyers/sellers in the chain. Timescales are a topic to mention to all potential conveyancers when asking for quotes.
How often should I communicate with my conveyancing solicitor?
Property transactions are high stress situations. As a client you want to be updated on a regular basis about everything that is going on, but on the other, there can be days, even weeks when there is nothing to communicate. A lot of the time, the conveyancing process is an arduous waiting game.
When collecting conveyancers quotes, ask each firm how they keep in touch and how often you can expect them to make contact with you. These days, a lot of conveyancing firms have online portals through which you can access details about your transaction and keep up to date with the most recent developments that have taken place. If this is the case you might even receive texts/emails when a certain action has been completed such as the completion of searches or exchange of contracts being made. This is a great way to keep in the loop and maintain the most up to date information available.
When narrowing down the firms from whom you acquired quotes for conveyancing, tell them about your desired level of communication and ask if your expectations are realistic. Also, make enquiries as to whether they are going on holiday or will be away during certain times during your move. Also ask if there's a dedicated point of contact for you in case you need to get in touch.